Federal Reserve Note $100 1914 Gem New 65 – SOLD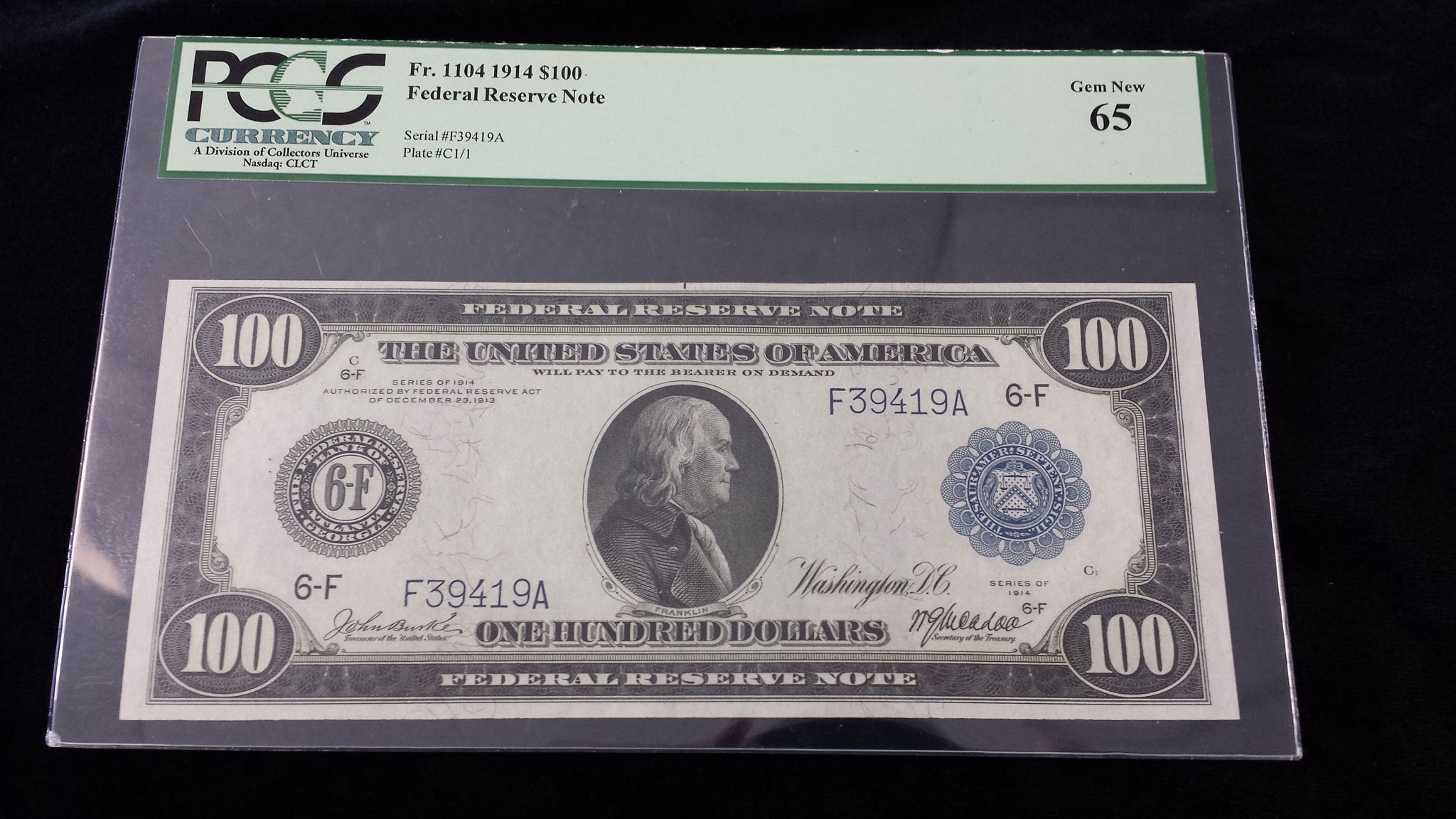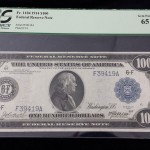 Federal Reserve Note – $100 bill
Series of 1914
When a hundred dollars was worth something.
What makes this nice is the condition. Really a high grade.
"Gem New 65."
Right.
How high does it go?
70. But 70 would be perfect, and you're not going to get a piece of paper that's perfect, with that kind of age on it.
Is this particularly old?
Yes, 1914.
How often do you see this?
You see lower grade ones. And this one's worth $4500.
$4500

SOLD
A Village Stamp & Coin
813-962-3880