Free Coins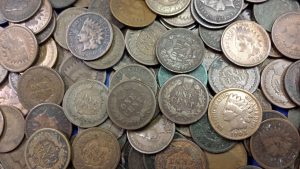 Your choice of a FREE COIN:
One FREE hundred year old Indian Head Penny, or

One FREE hundred year old world coin from our foreign coin bargain box
This FREE COINS OFFER is available with any purchase. (Limit one per day for every customer at our coin shop.)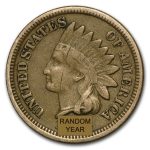 Hurry while supplies last.
You must provide the coupon code shown on the social media post where you saw this offer mentioned. We post them on Facebook, Twitter, Google and YouTube. Just say, "I'd like to have a free coin, and I have my code!"
If you want to repeat this offer, bring in a different coupon code each time.
We're willing to give away these interesting items since you'll provide information about where you saw our ads.
Enjoy your free coins! They'll make great gifts for your kids too.